Apple Is Producing Its Own Bluetooth And Wi-Fi Chip In The Future
Downloads:
21,244
| Likes:
158
| | January 14, 2023
Currently, Apple has been using Broadcom chipsets for Wi-Fi and Bluetooth connectivity for many years. The company also has cellular modems installed on its devices from Qualcomm. However, the tech giant is making an effort to create its own version of an all-in-one cellular, Wi-Fi, and Bluetooth chip. This new in-house is being tested and might be rolled out in the future with its upcoming devices such as the iPhone and iPad. Probably in 2025, the new ship will arrive in its hardware.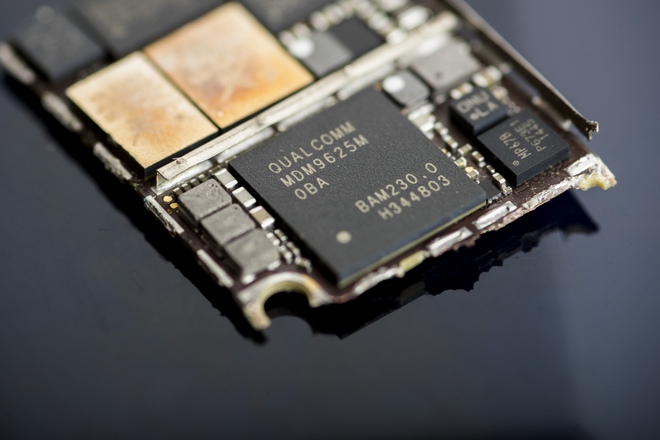 Source: Apple
This is one of the efforts from Apple in an attempt to save some money in the middle of the crisis with the tech giant, as well as other international companies in Silicon Valley such as Amazon, Meta, Tesla and so many more. Currently, Apple also produces its own 5G modems and will use them in the next devices in 2024 and 2025. Qualcomm is also the manufacturer of the current 5G modems. However, the iPhone maker successfully purchased this business from Qualcomm at the price of $1 billion in 2019. The company is still taking progress to perfect its own chips after quite a long time. Therefore, it's easy to understand that the company has to pay even more than that amount of money yearly to get Qualcomm chips or any other suppliers. 
Source: Apple
This year, we have witnessed a great drop in its market value because several investors and stockholders are selling off shares. This is nothing new because after the pandemic, the tech giants are the most vulnerable because of the global economic crisis and shortage of supplies. Moreover, Foxconn's factories (Apple's largest partner in manufacturing) are also struggling to keep up with their production chain. This is a consequence of the Chinese government's Zero-Covid policy nationwide. 
Source: Apple
Qualcomm spokesperson Clare Conley once stated "For Apple product revenue, we now expect to have the vast majority of share of 5G modems for the 2023 iPhone launch, up from our previous 20% assumption. Beyond this, there are no changes to our planning assumption, and we are assuming minimal contribution from Apple product revenues in fiscal '25." It means that Apple is now less reliant on Qualcomm and other companies such as Broadcom than it was before. However, it does mean that Apple is now taking control completely of these components. The partnership between these companies is still essential. 
If you are looking for some delicious and healthy eating tips, check out this website https://easyandhealthyrecipes.com/ right now.